Less than 24 hours after writing my last post, I sat down on the balcony of our holiday unit and set my trusty Canon EOS 300D complete with 500mm zoom lens on the chair beside me. Within minutes this Sea Eagle flew overhead, and circled overhead many times over the next couple of days.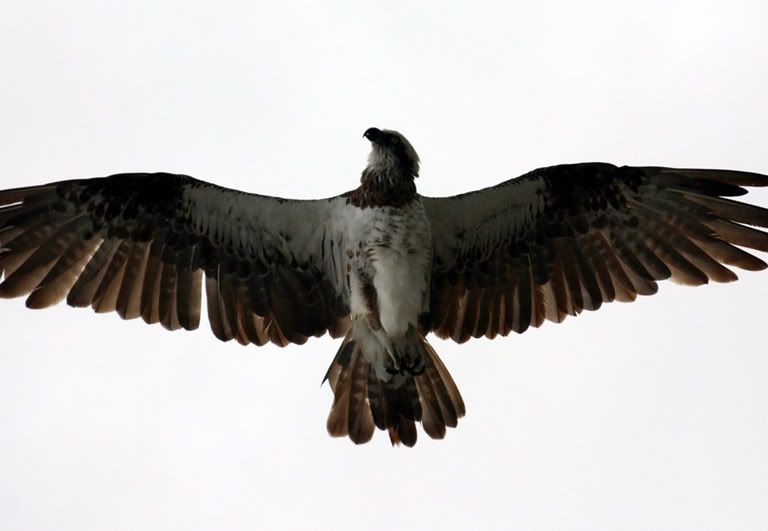 I checked back through my pics and it has been almost 5 months since I went chasing eagles. Yet within hours of writing that post, God blessed me with a sea eagle! And not only that...he kept coming back! He even showed off a fish that we saw him catch about 500m off shore.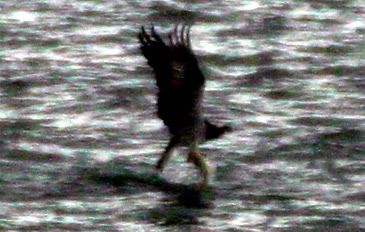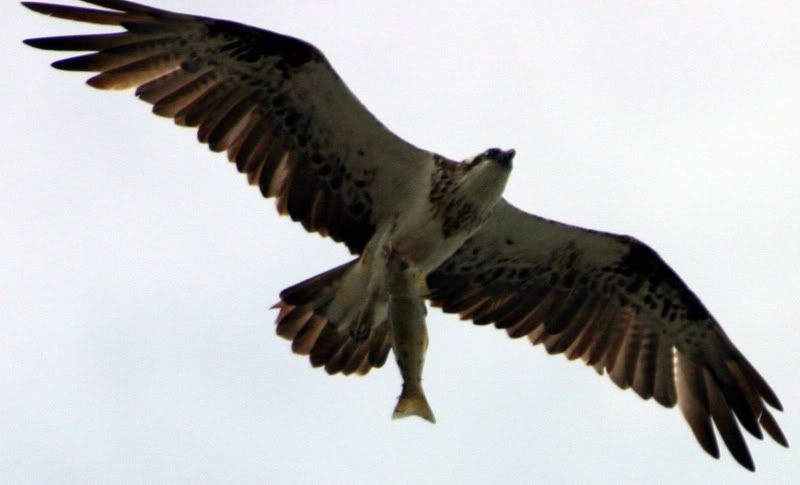 Sometimes, God does want us to get off our backsides and follow Him where He is leading.

(Thanks

Mum-me

for that tip!)
And sometimes He wants us to stop what we are doing, sit down, look up, and wait to see what He does. (Usually it takes a bit longer than this though!)
I am mighty glad He taught me that lesson these holidays. And I pray that there will be just as much proof in my life as in my photos.