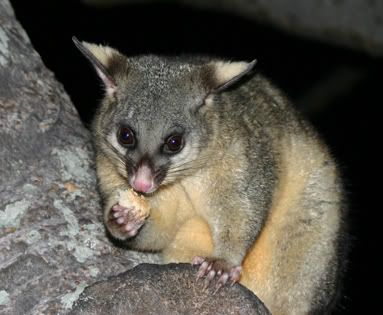 Last night we found this little critter up a tree...
Josh is still learning that it is a "possum" and not a "potamus" although he was the first to put his hand out to give the potamus some bread to eat.
Hannah however, was quite reluctant and held the bread close to her body. She didnt realise the joy and experience of holding her hand out and having the potamus take it from her in its little paws.
Sometimes in life we hold things tight and close in order to stay safe. But it is in opening up and letting go that we experience true joy and deeper experiences in life.
Do you have some bread to let go of? You never know, there might be a potamus just around the corner!